Welcome! Enjoy browsing through all our design categories. Please use the Contact Us page to request changes and place orders.
Earthen Sensations - classic and elegant designs using natural stones, wood, sterling silver, and/or 14-karat gold-filled beads. A few pieces may use man-made stone beads which will be identified as such in the description.
Sparkling Swarovski - striking designs using the best of Austria's crystals.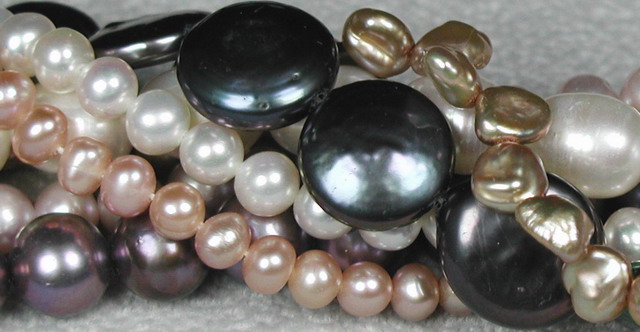 Freshwater Pearls - beautiful freshwater pearl creations.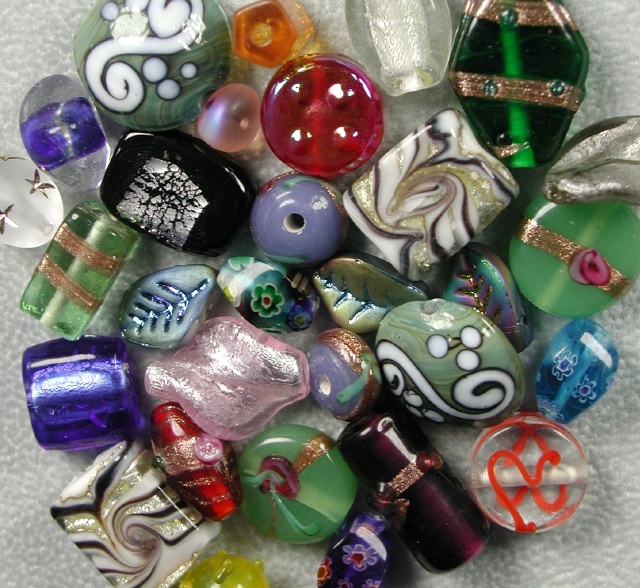 Gorgeous Glass - some eclectic and some traditional, utilizing glass from all over the world.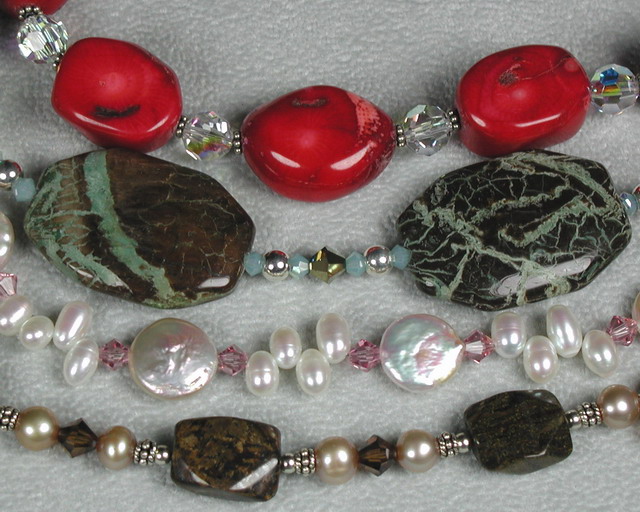 Trendy Treasures - unique jewelry that mixes many beautiful types of beads.
Sterling and Gold - fun designs using silver beads, dangles, and components in many shapes and textures.
More Crystals - beautifully sparkling beads at an affordable price.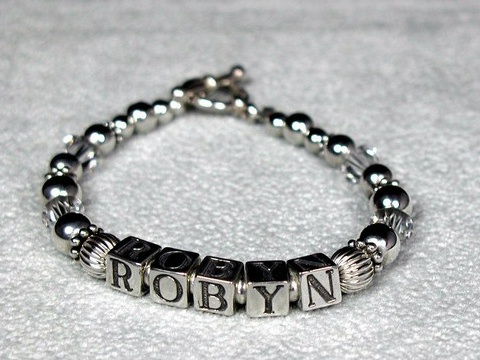 Name Bracelets - AKA "Brag Bracelets" and "Mommy Jewelry".
Please Contact Us to request changes or place custom orders!
For your security and convenience, we use PayPal to process all transactions--credit/debit card payments and PayPal account payments. See our Customer Service page for details.